Buy IDBI Bank With Stop Loss Of Rs 160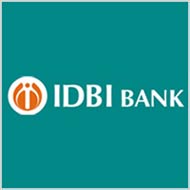 Technical analyst Puneet Kinra of Bonanza Portfolio has maintained 'buy' rating on IDBI Bank Limited with an intraday target of Rs 173.
According to analyst, the investors can buy the stock with a stop loss of Rs 160.
The stock of the bank, on December 21, closed at Rs 166.10 on the Bombay Stock Exchange (BSE).
The share price has seen a 52-week high of Rs 202.25 and a low of Rs 108 on BSE.
Current EPS & P/E ratio stood at 13.06 and 12.79 respectively.
IDBI Bank has extracted its structure of operations for this financial year.
Private sector lender has decided to largely prioritize on raising its portion of current and savings account (CASA) deposits. IDBI Bank has decided to go slow in its exposure to infrastructure projects.
The bank's share of CASA deposits constituted only 14.5% of its total deposits as on September 2010 whilst the portion of other public sector banking institutions averaged to 35-45%.
As a part of this focus of prime importance, IDBI Bank has allotted 4 executive directors with added task of bringing CASA expansion in their individual regions.
Mr. P. Sitaram, Chief Financial Officer, IDBI Bank stated, "On the liabilities front, all our energies will be devoted to ramping up CASA deposits over the next couple of years. To sustain our net interest margin, which is currently at 2 per cent, we plan to garner more CASA deposits. To improve our fee income, we will focus more on syndication and advisory services. However, we will not aggressively grow our infrastructure lending portfolio."