Buy Maruti With Stop Loss Of Rs 1470
Submitted by Shilpa Mahapatre on Fri, 10/08/2010 - 13:40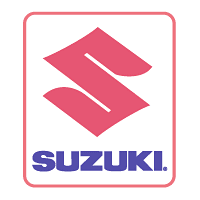 Motilal Oswal Securities Ltd has maintained 'buy' rating on Maruti Suzuki India Ltd stock with stop loss of Rs 1470.
According to analyst, the interested investors can buy the stock at Rs 1498.
The stock of the company, on Oct 07, closed at Rs 1490.15 on the Bombay Stock Exchange (BSE).
The share price has seen a 52-week high of Rs 1657.90 and a low of Rs 1186.30 on BSE.
Current EPS & P/E ratio stood at 82.35 and 18.01 respectively.
Country's auto giant is eyeing to raise its output by 27% for the entire financial year to 13 lakh units.
Maruti, which shut down last fiscal with a turnout of 10.2 lakh units, aims to generate more in 2010 without adding up any novel production line, but via effectual production practices.
On the other hand, the company has sold 1,08,006 vehicles during the last month (Sep 2010).
The said figure includes 12,858 units, which were exported during the month.
During the same period of last year, Maruti sold 83,306 vehicles.
The company's volume in the Indian market increased 32.9%.
In the A2 section, the company's sales increased by 31.3% whereas in A3 section, sales remained 43.2% up as against the same period of last year.
Technology Sector