Buy RIL On Dips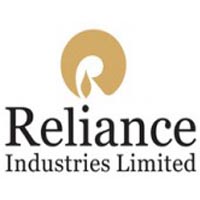 Technical Analyst Pradeep Surekha has maintained 'buy' rating on Reliance India Limited (RIL) stock.
Mr. Surekha said that the stock can be purchased on dips to around Rs 920-950.
The stock of the company, on April 18, closed at Rs 1065.90 on the Bombay Stock Exchange (BSE).
The share price has seen a 52-week high of Rs 1683.80 and a low of Rs 997.70 on BSE.
Current EPS & P/E ratio stood at 27.51 and 38.43 respectively.
Mukesh Ambani led Reliance Industries Ltd (RIL) may be considering big forays into homeland security and aerospace segments.
In the primary firm hint of the group's plan, it has appointed Vivek Lall, a former NASA researcher who aggressively chaired Boeing's military and commercial section in the country for many years.
Vivek is becoming a part of RIL as president for a novel project that would be centered on homeland security and aerospace.
But, a RIL representative refused to comment.
As per market sources, Lall could be heading the novel RIL project with progressive homeland security solutions.
According to the company sources, Lall's designation to track chances in the homeland security section is synergistic with the RIL's proposals for broadband wireless access services.
RIL is likely to launch the next gen technology services shortly.
RIL is eyeing to develop secure smart cities in addition to systems for disaster management preparedness.