Buy RIL With Long Term Target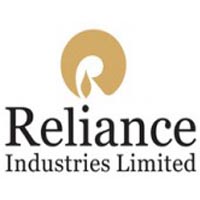 Reliance Industries has agreed to sell its 30% stake in the 23 Oil & Gas blocks held by it to BP Plc for US$ 7.2bn. The agreement also includes the prolific KG-D6 block.
The two companies have also entered into a 50:50 JV for the sourcing and marketing of gas in India. The JV would also provide for development of infrastructure regarding receiving, transportation and marketing of natural gas.
Further performance payments of up to US$ 1.8bn could be paid based on exploration success that results in development of commercial discoveries. These payments and combined investment could amount to U$20 bn.
The aggregate gross profit attributed to BP's 30% share of the 23 production sharing contracts to be acquired is Rs 1336cr ($300 million), as derived from the aggregate EBIT under the production sharing contracts for the FY10.
The 23 oil and gas blocks cover almost 270,000 sq kilometer of area which currently accounts for 1.8 billion cubic feet of gas per day which is more than
30% of India's total consumption and 40% of total production in India.
The deal is expected to provide synergy effect between the two companies as BP Plc would be sharing its technology and skills regarding deep water oil exploration with RIL's project management skills and operational expertise.
The deal is one of the largest foreign inbound deals in India, and will strengthen the balance sheet and ease cash flow concerns for RIL. The company would now look to bid for new exploration blocks and look for new energy assets. For BP, the deal gives them an entry into emerging markets and considering the increasing demand from India and China this is a good move. It is too early to take a call on the pricing of the deal and what it says for the valuation of the exploration business of RIL. But given the size and impact that the deal would have on RIL the stock is likely to get re-rated. The question mark comes from the fact that the deal requires approval. Also in the background of the delay on the Cairn Vedanta deal some analysts may be skeptical. In the Cairn Vedanta deal the government had to protect the interests of ONGC in this case that concern does not exist, also this is what is referred to as a 'farm-out' deal. But the government will have to come up with a framework for deals of this nature quickly.
This publication has been solely prepared for the information purpose and does not constitute a solicitation to any person to buy or sell a security. While the information contained therein has been obtained from sources believed reliable investors are advised to satisfy themselves before making any investments. Fairwealth Securities Ltd does not bear any responsibility for authentication of the information contained in the reports and consequently is not liable for any decision taken based on the same. Further Fairwealth Research report only provides information updates and analysis. All opinions for buying and selling are available to investors when they are registered clients of Fairwealth Investment advisory services. As a matter of practice, Fairwealth refrains from publishing any individual names with its reports. As per SEBI requirements it is stated that, Fairwealth securities Ltd, and/or individuals thereof may have positions in securities referred herein and may make purchases or sale while this report is in circulation.