Buy UCO Bank With A Target Of Rs 115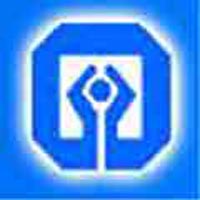 Technical analyst Puneet Kinra of Bonanza Portfolio maintained 'buy' rating on UCO Bank stock with a target of Rs 115.
According to analyst, the stock can be bought with a stop loss of Rs 103.
The stock of the bank, on Feb 03, closed at Rs 108.95 on the Bombay Stock Exchange (BSE).
The share price has seen a 52-week high of Rs 152.35 and a low of Rs 54.10 on BSE.
UCO Bank announced a 22.35% year-on-year (YoY) increase in its net profit, which stood at Rs 301 crore during the three month period quarter of 2010-11 as against Rs 246 crore during the same period of the previous year.
While announcing the third quarter results, UCO Bank chairman and managing director Arun Kaul stated, "Operating profit for the quarter posted a growth of 65.58% to Rs 765 crore. Bank deposit registered 16.05% YoY growth to Rs 1.21 lakh crore for the quarter, while advances of the bank stood at Rs 0.89 lakh crore registering 20.43% YoY growth."
The bank's NIM (net interest income) increased 89.94% in nine months of FY11 to Rs 3,001 crore supported by a remarkable 20.43% increase in advancements.
Bank's CASA (current and saving account) deposits surged Rs 27,888 crore during December 2010 as against Rs 24,195 crore during December 2009, registering an increase of 15.26%.
Saving deposits zoomed 21.18% to Rs 23,616 crore.
UCO Bank projected 20-21% YoY development in both deposit and credit in the existing fiscal, Kaul added.