Buy UCO Bank With Target Of Rs 119
Submitted by Shalini Kakkad on Fri, 01/21/2011 - 17:17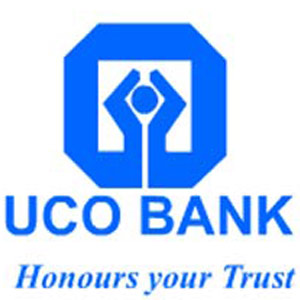 Technical analyst Anil Manghnani of Modern Shares and Stockbrokers maintained 'buy' rating on UCO Bank stock with targets of Rs 115 and 119.
According to analyst, the stock can be purchased with a stop loss of Rs 102.
The stock of the bank, on January 20, closed at Rs 108.50 on the Bombay Stock Exchange (BSE).
The share price has seen a 52-week high of Rs 152.35 and a low of Rs 54.10 on BSE.
Public sector lender UCO Bank declared that a conference of its directors will take place on January 28, 2011 to approve the Unaudited Financial Results of the banking institution for the third quarter ended on December 2010.
Recently, UCO Bank has established a 'lockless' division at Shani Shingnapur in the state of Maharashtra.
The place is known to be free of misdemeanor because of the blessings of the temple deity.
UCO Bank has taken this measure regardless of the Center's continued strive for technical security in both public as well as private sector banking institutions.
"We took note of the general belief and faith of the people. Ever since the most revered temple came into existence several years ago, the village has not witnessed a single crime. In fact, all houses in the entire village have no doors. We took the risk and started the lockless bank a week ago," a senior bank official said.