Buy Wipro With Stop Loss Of Rs 422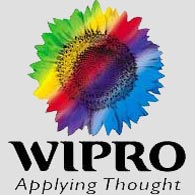 Stock market analyst Imtiaz Qureishi has maintained 'buy' rating on Wipro Technologies Ltd stock with target of Rs 460 in 2-3 trading sessions.
According to analyst, the investors can buy the stock on dips with stop loss of Rs 422.
Today, the stock of the bank opened at Rs 434 on the Bombay Stock Exchange (BSE).
Current EPS & P/E ratio stood at 18.82 and 22.70 respectively.
The share price has seen a 52-week high of Rs 451.80 and a low of Rs 277.26 on BSE.
Wipro Technologies Ltd is getting hold of Citibank's data center in Germany.
This acquirement will let Bangalore-headquartered company to provide a complete variety of Infrastructure Management Solutions to its European and worldwide customers.
In line with market anticipations, Wipro recorded an increase of 31% in its net profit, which stood at Rs 1,319 crore during the quarter ended on June 30.
Wipro, which also markets soaps, furniture and hydraulic equipment, witnessed its top line growing by 16% as against the same period of 2009 to Rs 7,236 crore, motivated by steady volume growth in Apr-Jun period.
The company's income from IT services surged 3.2% to $1,204 million.