Buy YES Bank With Target Of Rs 290
Submitted by Neeta Aurora on Thu, 01/20/2011 - 17:46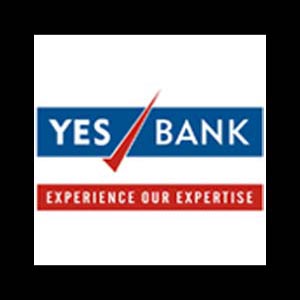 Technical analyst Monal Desai of Prabhudas Lilladher maintained 'buy' rating on Yes Bank Limited stock to achieve a target of Rs 290.
According to analyst, the stock can be purchased with a stop loss of Rs 260.
The stock of the company, on January 19, closed at Rs 269.85 on the Bombay Stock Exchange (BSE).
The share price has seen a 52-week high of Rs 388 and a low of Rs 226 on BSE.
Current EPS & P/E ratio stood at 17.55 and 15.50 respectively.
Yes Bank has registered a net profit of Rs 191 crore for the third quarter ended December 2010 as against Rs 126 crore during the same period of 2009.
The bank's NII remained up at Rs 323.2 crore as against Rs 211 crore in the year ago period.
Yes Bank's other income during the third quarter remained up at Rs 162 crore as compared to Rs 128 crore in the same period of 2009.
Its CAR stood at 18.22% as on December 31.
The bank's trailing 12-month (TTM) earning per share was at Rs 17.34 per share. (Sep, 2010).
Besides, the bank has assigned 2,22,825 equity scrips having face value of Rs 10/- each on January 14, 2011 under the JJSOP-I, JESOP-II, YBL, ESOP and YBL JESOP V/ PESOP-II.
Technology Sector