Cadillac aims to double its 2010 US sales volume in "next couple of years"
Submitted by Rajvir Khanna on Wed, 08/29/2012 - 20:14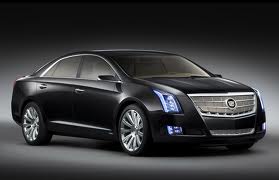 In a move which will help General Motors (GM) shove its Cadillac luxury brand into the fast lane, Don Butler – VP of marketing for Cadillac – announced on Tuesday that the automaker has plans underway to bring about a two-fold increase in the 2010 US sales volume of Cadillac in the "next couple of years."
With the 2010 sales figures of Cadillac cars and sport-utility vehicles (SUVs) standing at 146,925, Butler said that the GM plans to increase that number to approximately 294,000 units by 2014.
Butler further revealed that in order to ensure that the Cadillac sales in the US are doubled from their 2010 figures in the next couple of years, GM is planning to roll out cars in those segments in which it has not competed for a long time.
As per Butler, GM would try to seize the top spot for Cadillac by launching new and overhauled vehicles that the company already has on its agenda, including the soon-to-be-unveiled ATS model, which will be Cadillac's smallest and most affordable car and will take on the BMW 3-Series and the Mercedes-Benz C-class cars.
Noting that the last time the Cadillac brand was the US luxury sales leader was way back in 1997 - when GM sold 182,624 vehicles -, Butler said it was his aim to have the brand "slugging it out in the right way for No. 1 in the US within a few years"; and added: "Why not? We've been there before."