Candle light march in Chandigarh in support of Ruchika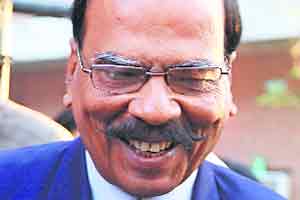 Chandigarh, Dec 28 : Hundreds of people of different age groups held a candle-light march here Monday evening to mark the day Ruchika Girhotra consumed poison 16 years ago after her molestation by former police chief S. P. S. Rathore. The marchers are seeking reopening of the case.
Carrying candles, placards and banners, these volunteers, including representatives of many city-based NGOs, sought justice for Ruchika. Rathore was given a six-month jail term and a fine of Rs. 1,000 by a court Dec 21 -- 19 years after the incident.
The marchers took out a peaceful protest in Sector 17, the commercial hub of Chandigarh.
"We want to express our support to Ruchika's family and to the complainants in the case. We want the Punjab and Haryana Hight Court to reopen the case and add abetment to suicide charge against Rathore," Parmod Sharma, coordinator of a city-based NGO Yuvsatta, told IANS.
The budding tennis player had committed suicide three years after the incident due to harassment of her and her family by Rathore to force her to withdraw the case.(IANS)