Canopy 'Sensus' case adds touch sensitivity to iPhone's back and right edge
Submitted by Mitra Pathak on Mon, 01/07/2013 - 20:54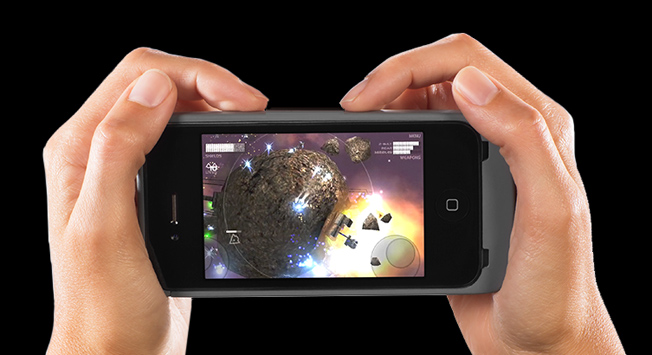 At a Consumer Electronics Show (CES) preview in Las Vegas on Sunday, Canopy unveiled an interesting iPhone case - dubbed `Sensus' - which adds touch sensitivity to the back side of the iPhone as well as to its right edge.
The Canopy `Sensus' iPhone case not only allows the users to drag their fingers across the iPhone's screen to control their handsets in the conventional manner, but also gives them the advantage of using the smartphone's back and sides for controlling games, scrolling through apps, and creating invisible buttons.
The touch-sensitive `Sensus' case features its own on-board processor, with the help of which it can register any touch input, and also draw power from the charging port of the iPhone. The case is made of a polycarbonate plastic blend, with rubber gaskets on the edges providing protection to the iPhone from scratches or falls.
According to Canopy's claims, the industrial design of its `Sensus' case surpasses marketplace protection standards; and, with an app which supports it, iPhone users can interact with apps and games by touching and swiping on the back and right side of the case.
To be available in different models for the iPhone 5, iPhone 4S, and iPhone 4 versions, the Canopy `Sensus' case will have three color options: black, white, and red. The cost of the case will vary from between $60 and $100; and it will likely hit the markets this summer.