Car audio giant to ramp up production in Hungary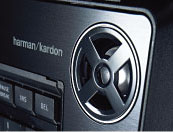 Budapest - The automotive audio and electronics equipment maker Harman International is to expand its Hungarian plant with a 20 million-dollar investment, development minister Istvan Varga said on Friday.
The export capacity of Harman's factory in Szekesfehervar is set to double output by 2011 and create 258 new jobs, the firm said in a statement.
Factory manager Istvan Kis told the state news agency MTI that turnover is currently the equivalent of 76 to 80 billion dollars, with all produce being exported.
Varga noted that the firm's move reflected an ongoing trend of international companies relocating production to Central and Eastern Europe.
Harman confirmed at the end of September that over 200 workers would be laid off at its car speaker factory in south Wales. (dpa)