Careless Dentist Pulls Out Wrong Tooth
Submitted by Piyush Diwan on Thu, 09/15/2011 - 00:02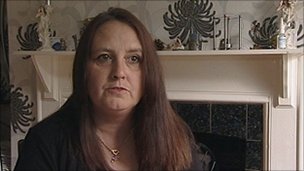 In a startling incident of ignorance by a dentist, he extracted the wrong tooth of a patient and then replanted it, after retrieving it from a waste bin. The name of the patient was Kim Green and she was suffering from toothache due to infection after a root canal. This is when he came to this dentist and he extracted the wrong tooth by mistake.
He realized his mistake and then re-fixed the tooth, and left the infected one intact. He then gave her painkillers and another appointment for the extraction of the infected tooth.
Kim suffered from unbearable pain and had to undergo an emergency surgery where both her teeth were extracted. This sort of negligence by dentists is unacceptable and he has been suspended until his hearing. There shall now be a probe conducted on the matter so that nothing like this happens in the future. It is essential that doctors remember that they are responsible for a lot more than just the treatment. They need to be very careful of what they do with a patient, because it might cost him a great deal.
"They advised me that this should never have been done and explained to me the implications of it being in a [surgical waste] bin", revealed Kim, who is looking for compensation.