CBSE Announces Class 10 Board Results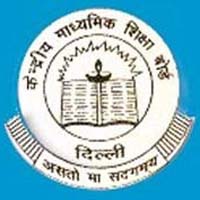 The Central Board of Secondary Education (CBSE) has announced the results of the Class 10 examination today.
The board examinations were held under the grading system for the first time, this year.
According to a CBSE spokesperson, "The result was declared at 10 a. m."
Under the new grading system, the internal assessment marks obtained by the pupils are added to the scores of board exams and pupils will get grades in place of percentages.
The spokesperson also said that the grading system will be based on a nine point scale ranging from A1 (excellent) to E2 (dissatisfactory) with D being the minimum pass grade.
Grade A1 represents above 91 score. Likewise, B1 is 81 to 90, whereas D is for marks from 33 to 40, and E1 and E2 are lower than 33.
The grades also have equivalent points which start from 10 for A1 to 4 for D.
As the exact marks will not be disclosed, these point earned can be multiplied with 9.5 in order to calculate the average marks represented by the grades.
Therefore, A1 will be equal to 95, A2 - 85.5, B1 - 76, B2 - 66.5, C1 - 57, C2 - 47.5 and D will be equal to 38 average marks. (With Inputs from Agencies)