CBSE Announces Class 12 Board Results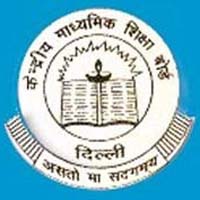 Finally, the Central Board of Secondary Education (CBSE) has declared the Class 12 examination results of Delhi, Guwahati and Allahabad regions today.
The CBSE has already announced the results for Ajmer, Chennai and Panchkula regions on Wednesday.
According to a CBSE spokesperson, the pupils can see their results by logging onto the CBSE website www. cbse. nic. in, www. cbseresults. nic. in and www. results. nic. in at around 8 a. m.
Moreover, the students can also get their results by dialling 011-28127030 in Delhi.
Around 7 lakh pupils including 408,367 boys and 290,762 girls appeared for the Class 12 board exams in the country and abroad.
The board has also launched a Centralised Access System like that of a call centre.
Pupils can call 1800 11 7002 from any part of the country. (With Inputs from Agencies)