Central, Bengal officials discuss Bangladesh, law and order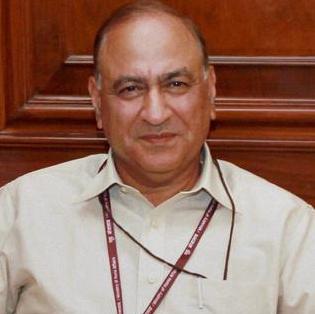 Kolkata, Dec 31 : Home Secretary Anil Goswami Tuesday met West Bengal Chief Minister Mamata Banerjee and senior government officials here over the situation in neighbouring Bangladesh and the law and order situation in the state.
"We discussed the law and order situation of the state besides other things," Goswami told media persons.
Goswami said the Banerjee government has sought central funds for some projects. "We have requested the state government to send proposals (for funds)," he added.
State home secretary Basudeb Banerjee said "80 percent of the talks" centred on Bangladesh - which is going to polls Jan 5 and shares a long border with the state.
The chief minister said issues concerning the border and the forces deployed there were deliberated upon. However, she claimed happenings in the neighbouring country did not come up during the talks.
"Why should we discuss Bangladesh, it is not our internal matter," was Mamata's reply to media queries if the neighbouring country, which has been witnessing sporadic riots, was discussed.
Describing the meeting as routine, Mamata said issues concerning the international border and forces deployed there were discussed.
"After meeting the officials, he (Goswami) met me out of courtesy. You can say the discussion was routine and is a kind of tradition," said Banerjee.
She also declined to comment whether any discussions were held regarding the separatist outfit Kamtapur Liberation Organisation (KLO), suspected to be involved in a bomb blast in Jalpaiguri which claimed six lives as well as in the indiscriminate firing on a bus in Malda, injuring three people.
The state home secretary, however, neither denied nor confirmed whether the KLO issue was part of the talks. "A lot of issues were discussed," he said, avoiding a direct reply. (IANS)