Chandigarh Govt All Set To Spend Rs 48 Cr On Schools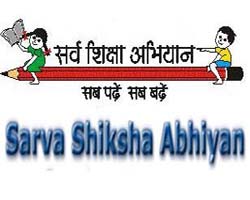 According to reports, the Chandigarh government has decided to spend around Rs 48 crore during the existing financial year to promote facilities and infrastructure in subsisting schools.
Moreover, the report also said that the administration will also set up new schools in the union territory.
A representative in the education department stated that more than Rs 10.5 crore will be spent on educational institutions under the 'Sarva Shiksha Abhiyan' and over Rs 18 crore under the 'Rashtriya Madhyamik Shiksha Abhiyan' during the existing fiscal (2010-11).
Education Secretary Ram Niwas stated, "We have plans to overhaul the school infrastructure in Chandigarh during the current financial year. We have directed the education department to make a list of schools where there is a requirement of upgradation after taking into account the construction work already in progress at some premises."
"A sum of Rs 1.25 crore under the elementary education plan and Rs 8.25 crore under the secondary education have been allocated. We have already decided all the modalities and started working in this direction," Mr. Niwas added.
The Chandigarh govt has also directed the functionaries to maintain basic amenities in all govt schools during the forthcoming summer vacations.
"Engineering department officials will carry out survey in all the schools. We have directed officials to draw an action plan for proper water supply, whitewashing, painting, repair of water tanks and toilets of all government schools in Chandigarh during the summer vacation and get the work completed before the opening of schools," Mr. Niwas said. (With Inputs from Agencies)