Chewing Gum Causes Wrinkles
Submitted by Piyush Diwan on Thu, 03/11/2010 - 17:44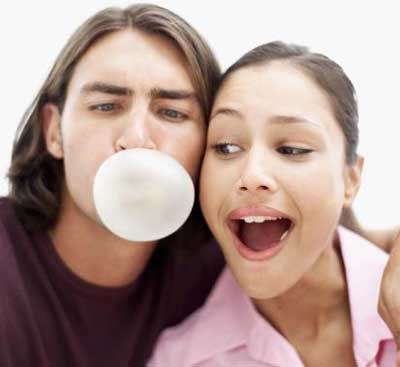 Health specialists warned that chewing bubble gum constantly can make your skin wrinkled.
Those who chew gum in a compulsive manner are likely to have wrinkles around their mouth, the medical doctors said.
According to Dr. Joel Schlessinger, a dermatologist and cosmetic surgeon from Omaha, Neb., his various patients who chew gum on a regular basis have had wrinkles on their faces.
"I think the gum is responsible to some degree for it," Dr. Joel said.
As for the connection between gum and wrinkles, plastic surgeon Dr. Hema Sundaram, of Washington, D. C., stated that chewing gum makes people to overuse their jaw muscles.
"I believe chewing gum promotes muscle over-activity and potentially breaks down support tissue within the skin, contributing to volume loss and perhaps loss of skin elasticity," she said. (With Input from Agencies)