Chicken droppings produce electricity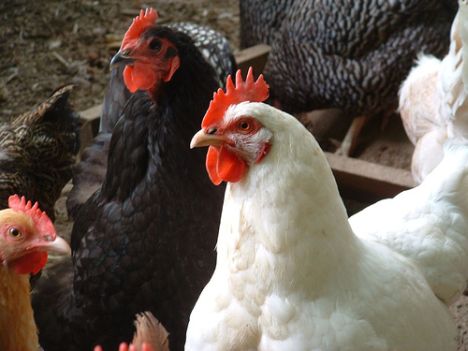 According to new research chicken droppings can produce electricity. This new technology utilizes the methane gas coming out of chicken droppings and converts into electricity using a patented technology. Here the farmers trade the dried slurry and with the help of an Israel-based technology company, the liquid scum is converted to liquid NPK (nitrogen, phosphorous and potassium) fertilizer, reports S Sujatha from the Economic Times Bureau.
According to the facts this brainwave was credited to Durairaju, a farmer following which in 1998, a pilot project was put in place with an investment of Rs. 1.5 crore. After getting the sanction from the Ministry of Non-Conventional Energy Sources (MNES), and besides giving tax exemption to import of machinery, the ministry chipped in with Rs. 6 crore as government subsidy.
It is estimated that close to 16 mw power per hour can be generated along with 800 tonne manure and 10,000 litres of liquid fertiliser as by-products, as stated by S Durairaju, MD, Subhashri Bio Energies (SBEL). This figure means that a farmer can earn around Rs. 13 per layer bird in its lifetime from just its litter, sparking off the immediate advantages what a full bird can reap.