Chinese authorities approve JLR-Cherry JV
Submitted by Devang Murthy on Tue, 10/30/2012 - 21:00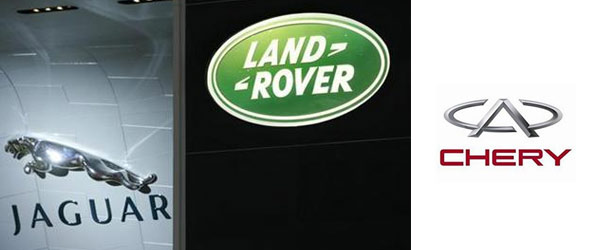 Chinese authorities have cleared the proposed joint venture (JV) between Tata Group firm Jaguar Land Rover (JLR) and Chinese automaker Chery Automobile, a spokesperson of JLR announced.
The National Development & Reform Commission (NDRC) approved the venture seven months after the two partners announced the JV. This is reportedly the fastest endorsement given to any JV in China.
The two manufacturers said that they were now awaiting the regulator's final written confirmation.
Announcing the development, a spokesperson for JLR said, "We welcome the regulatory clearance for equal partnership and details of the ambitious plan for the joint manufacturing will be shared after the formal receipt of the written confirmation."
The spokesperson for JLR, the Tata Motors-owned British luxury car manufacturer, added that they would hold a press conference on the plans for the JV in due course.
The two companies have plans to invest 17.5 billion Yuan (nearly $3bn) in the JLR-Cherry JV, which is expected to roll out its first vehicle sometime in 2014. The JV will also create a research & development (R&D) facility plus a production facility in the eastern city of Changshu, Jiangsu province.
In the first nine months of the current year, JLR sold more than 53,000 cars in China, up 80 per cent from the corresponding period of previous year.