Climate change responsible for acid rain recovery
Submitted by Darpana Kutty on Thu, 12/04/2008 - 14:38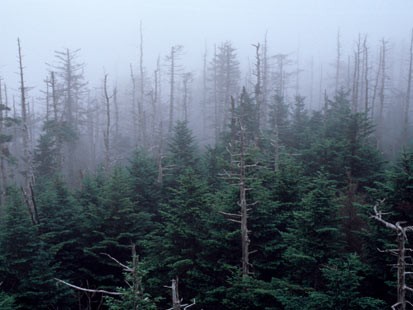 Biologists recently informed that the climate is behind the limited recovery of rivers which have suffered from acid rain.
Average acidity has fallen due to improvements in the levels of acid rain, suggests the research carried out over the last 25 years by Cardiff University biologists.
The study analyzed fourteen streams around Llyn Brianne in mid-Wales. These should have been re-colonised by up to 29 insect species like sensitive mayflies and other groups often eaten by trout and salmon.
To their surprise, they only found four new species, which most probably happened due to high acid levels seen during periods of intense rainfall.
"Acidified upland streams were enough to cancel out up to 40 per cent of improvements in the last 25 years," said Professor Steve Ormerod, who led the study since early 1980s.
He added, "Since the 1970s, there have been huge efforts to clean-up the sources of acid rain, and our research shows that rivers are heading in the right direction. However, our results support the theory that acid conditions during rainstorms kill sensitive animals."
The study can be viewed in today's online Journal of Applied Ecology.