Climate pact in place, but falls short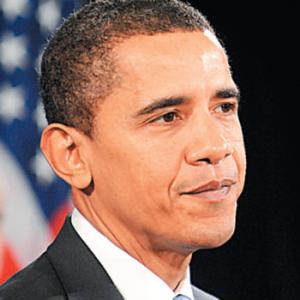 About 16 hours after US President Barack Obama brokered a "non-binding political" accord at Copenhagen, agreed to by India and China, the climate conference decided to take note of the accord but refused to adopt it fully.
Many poor nations refused to sign the accord as they believed it would eventually kill the Kyoto Protocol, which had obligatory emission reduction commitments for rich countries. The Copenhagen accord would be a voluntary agreement for countries to adopt, not a United Nations (UN) document like the Kyoto Protocol.
Without a legally binding document, the summit turned into a damp squib.
"It is a letter of intent," said Yvo de Boer, UN Executive Secretary. "The accord reminds us there is huge ground to be covered before the next climate meet in Mexico [in 2010]."
"Finally, we see the deal," said UN Secretary General Ban Ki Moon, admitting it was short of what world leaders were expected to deliver. "The challenge is to turn this non-binding deal into a binding one."
CPI-M politburo member Sitaram Yechury, part of the Indian delegation, said India allowed windows for rich countries to kill the Kyoto Protocol.
Many nations refused to sign the Copenhagen accord unless altered to meet the goal of a 1.5-degrees Celsius temperature rise by 2020 and 25-40 per cent emission cuts for rich countries. The acco-rd failed to give any emission reduction targets for 2020, but spoke of 50 per cent reductions by 2050. The accord, which lists commitments of rich countries and developing economies and provides for $130 billion (Rs 6.04 lakh crore) for least developed countries, will be applicable from January 2010.