Clooney -Amal toast guests with his 'n' hers cocktails at wedding celebration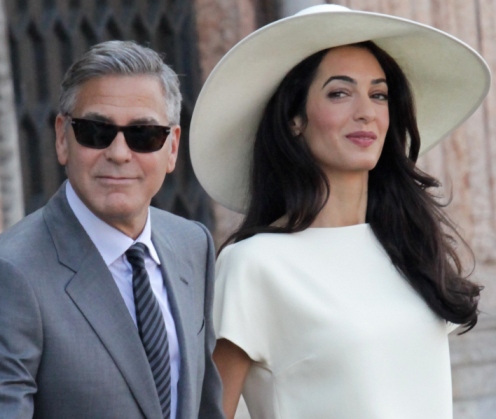 London, Oct 26 : George Clooney and wife Amal Alamuddin recently toasted guests with his 'n' hers cocktails on their second wedding celebration at Danesfield House Hotel in Marlow, Buckinghamshire.
The party, which was hosted for Alamuddin's friends and family, cost around 65,000 pounds, the Daily Star reported.
Guests at the venue, rumored to have been block-booked for three days, were greeted with different drinks for male and female guests. Women had pink vanilla vodka drinks on arrival, with tequila-based cocktails for the men.
The picturesque town of Marlow was brought to a standstill as the couple partied. (ANI)