Coca-Cola reports 43 percent increase in Q2 profit
Submitted by Mark Menell on Wed, 07/22/2009 - 14:54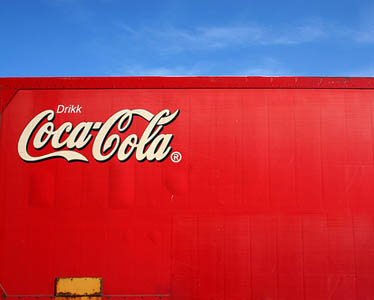 According to a Tuesday statement from the Atlanta-based Coca-Cola Co., its international sales not only made up for the company's weak domestic volume, but also helped it post a 43 percent rise in its second-quarter profit.
The world's leading beverage maker said that in the quarter ending July 3, it earnings of $2.04 billion - or 88 cents per share – were up from its last year earnings of $1.42 billion, or 61 cents per share.  
Coca-Cola said that though sales in the period dropped 9 percent - from $9.05 billion to $8.27 billion - overall sales volume increased 4 percent. While the company's overseas sales volume rose 5 percent - with double-digit gains in China and India - its domestic sales volume tumbled 1 percent, largely due to most North American consumers reining in their spending.
Commenting on Coca-Cola's profitable overseas sales situation, Jack Russo, an industry analyst at Edward Jones, said that the company's international sales are virtually hauling the company, thereby setting it up for growth in the long term.
Russo said: "They are clearly set up for growth, with what we're seeing right now overseas and will see going forward."
Meanwhile, the Coca-Cola CEO Muhtar Kent said that, to boost domestic sales, the company has introduced new sizes and price-points - like the 16 ounces for 99 cents offer, particularly for the US customers!