Collapsed cliff kills at least five on Portugal beach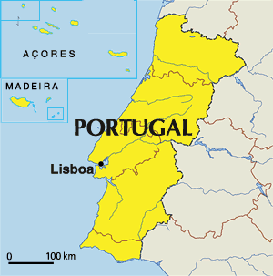 Lisbon  - Rocks and earth from a collapsing cliff killed at least five sunbathers Friday in Albufeira on the Algarve coast in southern Portugal, officials said.
Civil rescue officials said that the dead included three women who were killed instantly by the collapse; a 60-year-old man who died of cardiac arrest in the ambulance on the way to hospital; and a 38- year-old woman who died of severe injuries in hospital.
Ten people were also injured when a piece of the coastal cliff suddenly crashed onto the beach below and buried the holiday-makers.
The collapse took place on the popular tourist beach, Maria Luisa, which was packed with sunbathers despite signs warning of the danger of falling rocks.
The nationalities of the victims were not immediately known.
Dozens of fire and rescue people, police and members of civil rescue were still searching late into the night with the help of bulldozers, dredgers and backhoes. The work was interrupted during the afternoon by high tide.
There were no plans to end the rescue and recovery work through the night, said Vaz Pinto, head of civil rescue.
Officials said there were warning signs posted along the beach under the steep rock cliff, warning of the dangers of rock fall. The strand was crowded at the time of the collapse.
"The accident triggered panic," an eyewitness told the Portuguese news agency Lusa.
Portugal's Prime Minister Jose Socrates was travelling to the accident site. State President Anibal Cavaco Silva interrupted his vacation in Algarve.
"I want to reassure all the tourists in Algarve that all high-risk situations are being monitored," said Environmental Minister Nunes Correia. (dpa)