Commodity Trading Tips for Silver by Kedia Commodity
Submitted by Ajay Kumar Kedia on Tue, 04/10/2012 - 13:34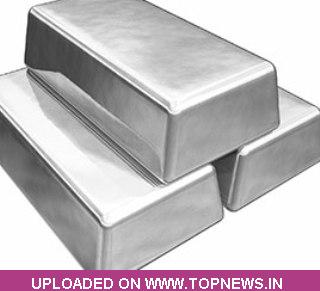 Silver prices slipped nearly -0.5% to settled at 55902 getting clues from the copper and crude which has fallen by almost 1% but some support seen from weak jobs data out of the US on Friday stirred talk that the Federal Reserve would consider stimulating the economy via quantitative easing, a monetary policy tool that often sends bullion traditional hedge, the dollar, falling amid a liquidity surge. Pressure seen after the report from Scotia that investors in India were averse to steep and volatile changes in prices of silver, which could dent imports. Silver imports are likely to fall to 3,500-4,000tns in 2012, down from 4,800 tonnes imported last year with the government, in its annual budget in March, kept the import duty on silver unchanged at 5% on value. It abolished the excise duty on silver, often considered as poor man's gold. Silver prices have risen 112% since 2009. The budget, however, doubled the import tax on gold to 4% of value, which led to a prolonged shutdown by jewellers who have urged for a rollback of the duty. The three-week strike came to an end after India's FM pledged to reconsider newly imposed taxes on the precious metal. Prices could potentially receive a boost in the coming weeks as gold-buying festivals of Akshaya Tritiya begins later in April. Now technically market is trading in the range as RSI for 18days is currently indicating
42.98, where as 50DMA is at 57996.94 and silver is trading below the same and getting support at 55515 and below could see a test of 55129 level, And resistance is now likely to be seen at 56374, a move above could see prices testing 56847.
Trading Ideas:
Silver trading range for the day is 55129-56847.
Silver dropped tracking fall in crude and copper but support seen after friday's weak jobs data.
Fed would consider stimulating the economy via quantitative easing, that often sends bullion's traditional hedge.
Silver imports are likely to fall to 3,500-4,000 tonnes in 2012, down from 4,800 tonnes imported last year