Comparing Facebook with Reliance Industries
Submitted by Neeta Aurora on Wed, 05/16/2012 - 16:39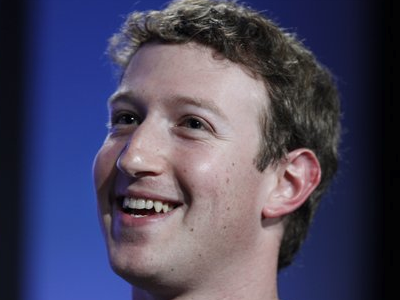 Mark Zuckerberg is a busy and happy man these days. I know that many readers will be shocked after reading the headline, but I have always compared the most popular social networking website Facebook with some major companies that do not operate in online space.
Facebook is used by lots of people across the world and the online social network is coming up with IPO, which will value it at nearly $100 billion and that's a massive amount one can put to an online company.
In the times of uncertain economy, to raise such a massive record breaking amount in the United States is something very exciting. I call it exciting as most of the technical analysts and stock market experts are excited about Facebook listing on the stock exchange.
So, why am I comparing Facebook with India's top most company Reliance Industries. I am comparing because Reliance is a company, which has performed very well over the past 30-40 years and has given decent positive returns to investors. Till the time Reliance Power IPO failed, everyone would say that Reliance is one company, which hasn't caused loss to long term investor in Indian market.
And, here we are today. Facebook will get valuation of nearly 5 lakh 40 thousand crore (taking 1 USD = INR 54) compared to Reliance, with a market capital of 2 lakh 57 crore (as of today). Reliance has performed well over the past several decades and the company has interest in different sectors.
Compared to Reliance, Facebook started in February 2004 and as per reports, had 901 million users in April 2012. Facebook generated revenue of Rs 18500 crore approximately (USD 3.7 billion) in year 2011.
In year April 2010, nearly 41% of US population was having a Facebook account. The CPM rates of advertising on Facebook increased by 41% as per recent report by TBG Digital. Many brands are joining Facebook to advertise their products. Most of the websites put Facebook like buttons on them to attract Facebook users and generate more interest in conversations on the social network.
Now, let us consider the negative factors.
1. In May 2011, Facebook had lost nearly 7 million active users in US and Canada.
2. The active users term is quite vague. If you have a facebook account, you might be aware that Facebook sends you an email message every time your friend posts some image or sends you a private message. There are many people, who connect with their old time friends and later, reduce their Facebook usage.
3. While Facebook is going Public, General Motors has issued statement that the company will stop advertising on Facebook. The auto major did not receive good response to its nearly $10 million ad spending on social networking website Facebook.
4. Facebook generates most of its earnings from advertising. As per report of TBG Digital, the click through rates in US were lower.
5. We have seen social networks in the past as well. MySpace, Google's Orkut, Friendster and many other social networks have failed due to faster growth of Facebook user base.
Facebook's revenue was higher, but profit was lower in the most recent quarter. Facebook reported a decline of 12% in its net profit for March 2012 at $205 million compared to $233 million during March 2011. The revenue increased by 45%.
So, I would place Facebook as a risky investment. Investors and Market Experts are excited about the IPO. Comparing the performance of Facebook and the nature of its business with other companies who have been in business for decades and performing good, the valuation given to social networking giant is out of proportion.
Sage investor Warren Buffett has said that he will not buy Facebook stock. I would personally not recommend buying Facebook stock during IPO and will not suggest buying it later in market trade as well. There are many other companies in the market, which will offer much better returns and are safer investment bets.
(The views presented in the article are personal and not of TopNews Media.)
Technology Sector