Congress only knows how to rub chillies in the eyes of public: Modi
Submitted by Hardeep Sidhu on Sat, 04/12/2014 - 17:51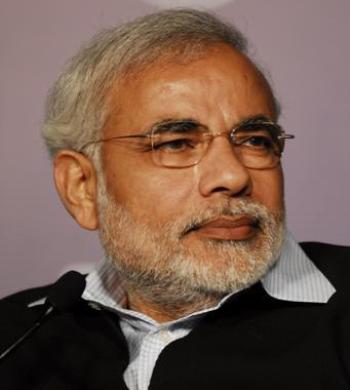 Barmer, (Rajasthan), Apr 12 : Bharatiya Janata Party (BJP) prime ministerial candidate Narendra Modi on Saturday said the Congress Party only knew how to make false promises and has acquired a habit of rubbing chillies in the eyes of the public.
"I do not make false promises; I won't rub your eyes with chillies like the Congress. We have seen such leaders in the country who do not even show their faces for five years after being elected," said Modi, while addressing a rally in Barmer.
"We have two agendas-good governance and development-and, that is why we have made a special mention in our manifesto about backward areas of the country, including Barmer," he said.
"Just the way special attention is given to the development of the north-east, similar attention would be given to backward areas of the rest of the country," he added.
He also said that within ten years, a place like Kutch had become one of the fastest developing areas in the country under his supervision.
"I want to give an example to you. When there was an earthquake in Gujarat, the state wore a blanket of death. Kutch is a desert, there was no water to drink, there was no water in the farms, but within ten years, it has been one of the fastest developing places in the country," Modi said.
"Today, the situation is such that mangoes grown in Kutch are being exported internationally. If this can happen in the desert of Kutch, than why not in Barmer," he added. (ANI)