Congress to support Gujarat golden jubilee functions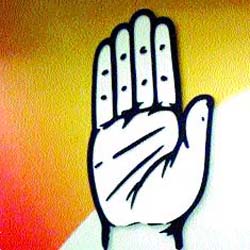 Gandhinagar, Dec 24 : The Gujarat Congress has extended its support to the state government for the "Swarnim Gujarat" (golden jubilee) celebrations next year but criticised Chief Minister Narendra Modi for pushing through key legislation without proper discussions in the assembly.
The Modi government is planning to celebrate 50 years of formation of Gujarat on a grand scale in 2010 with a year-long series of events showcasing the developmental journey of the state.
Congress legislature party leader Shaktisinh Gohil, however, said that the government should ensure that these functions do not become the programmes of merely one political party.
"The achievements of Gujarat over the last half century is the work of successive governments and more importantly, of the people of the state and must not peter down to showcasing the work of merely the present chief minister," he said.
State Congres chief Siddhartha Patel said the party would also chalk out its own programme to showcase its role in the development of the state.
Congress leaders, however, were critical of Modi for holding truncated assembly sessions - the last one being only for three days - and pushing through key bills which have great bearing on the lives of the people.
"Such a practice of disregarding the main opposition is not in the long-term interests of the state," Patel added. (IANS)