Consumer prices rise 6.89% in March
Submitted by Harish Dhawan on Mon, 04/16/2012 - 22:55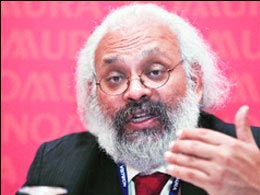 According to the latest data released, the consumer prices in the country rose 6.89 per cent in the month of March from a year earlier compared to 6.95 per cent recorded in February.
The inflation has remained almost the same in the two months and this could increase make it more difficult for the RBI to consider a reduction in its key lending rates. Economists and industry members want the central bank to cut rates to give a boost to the slowing economic growth.
The high prices of fuel and food have kept the RBI from reducing the rates due to concerns that a reduction in rate could reverse the fall in inflation. The growing furl prices in the international market has resulted in continued pressure on inflation for the country, which is heavily dependent on imports for meetings its fuel requirements.
The inflation in the country started moderating in November after staying above 9 per cent for a year. The inflation had fallen to a 26-month low of 6.55 per cent in January. RBI's deputy governor Subir Gokarn had earlier indicated that RBI's stand on monetary policy will depend on the level of oil prices in the international markets and the domestic economic growth rates.
Experts say that the central bank will announce a reduction in its repo rate even as high oil and food prices continue to put pressure on inflation. The RBI has not changed its key lending rates since its policy review in mid-December. It had increased the rates 13 times since March 2010 in order to control the stubborn inflation in the country. The last cut in the repo rate was in April 2009.