Court verdict has exposed conspiracy against Modi: Jaitley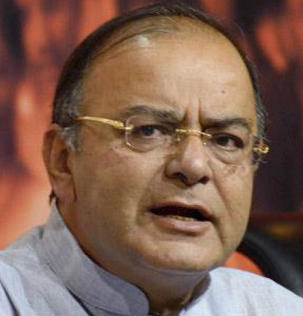 New Delhi, Dec 26 : Hailing the court decision to dismiss a plea challenging the clean chit to Narendra Modi in a 2002 riots case, BJP leader Arun Jaitley Thursday said Thursday truth has prevailed and the conspiracy to implicate the Gujarat chief minister has been exposed.
In a series of tweets following the verdict by an Ahmedabad court, Jaitley said popular sanction for Modi, who is also the prime ministerial candidate of the Bharatiya Janata Party, has been buttressed by the judicial verdict which has accepted his exoneration by the SIT.
"Congress Party and its sponsored NGOs are unable to fight Narendra Modi politically. They used falsehood in court against him but failed," Jaitley said on the micro-blogging site.
"Modi goes into the 2014 campaign untainted by propaganda, the verdict has proved that propaganda can never be a substitute for truth," he added.
"Truth has prevailed. The conspiracy and falsehood to implicate Narendra Modi in an offence stands exposed," Jaitley said.
A court in Ahmedabad dismissed a petition filed by a killed Congress leader's widow challenging the closure report of the Supreme Court-appointed Special Investigation Team giving a clean chit to Modi and 58 others.
The petition challenging the SIT closure report, was filed by Zakia E. Jafri, widow of slain former Congress MP Ehsan Jafri who was among the 69 people killed in the Gulbarg Society massacre in Ahmedabad, Feb 28, 2002 during the riots in the wake of the Godhra train incident.
Jafri in her petition had contended that Modi and others should be tried for their role in the riots conspiracy which had triggered violence across the state.(IANS)