CTU provides some relief to commuters in Chandigarh during strike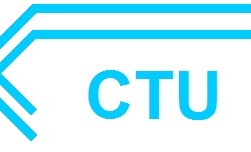 While buses of the Punjab and Haryana Roadways remained off the roads on the second day of the nationwide strike on Thursday, the CTU (Chandigarh Transport Undertaking) provided some relief to commuters in the city.
A senior CTU official said that the Chandigarh Transport Undertaking's efforts had been made to run buses within the UT city, but acknowledged that added that the undertaking's buses didn't ply to other states.
Speaking on the topic, the official said, "We are not seeing arrival of buses from Punjab and Haryana operating on inter-state routes on the second consecutive day. The buses of Chandigarh Transport Undertaking also did not ply to other states.
There was a widespread confusing among commuters, mainly those who had to travel to locations in Punjab and Haryana. One of the desperate commuters said that they were being made to suffer for no fault of theirs.
Punjab Roadways Employee Union's workers were demanding an increment in their salaries, while workers of the Haryana Roadways Union were demanding a compensation of Rs 10 lakh for the family of Narinder Singh, who was crushed to death on the first day of the strike in Ambala as he was trying to stop the bus from plying.
A total of eleven central trade unions had called a two-day strike starting Wednesday in a bid to force the government to accept their ten demands, including increasing minimum wage to Rs 10,000 a month, urgent steps arrest price hikes, stricter labour laws, and end to disinvestment in PSUs.