Dabur first quarter net profit up by 21% to Rs 107.39 crore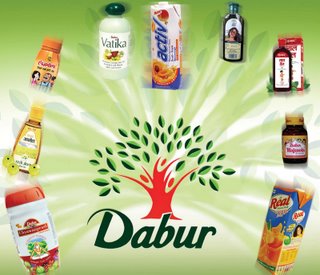 Leading FMCG player Dabur has announced its first quarter financial results for the fiscal year 2010-11. As per the report Dabur has posted a net profit of Rs 107.39 crore for the quarter that ended in 30th June, 2010 which is almost 21% up from the net profit figure of the similar quarter in the last fiscal.
The company has registered a net profit of Rs 88.95 crore in the same quarter in the previous year.
Dabur has informed this in a filing at the Bombay Stock Exchange. The total income of the company has gone up by 19.7% and has touched Rs 925.11 crore during the April-June quarter of fiscal year 2010-11. It was Rs 773.05 crore for the corresponding quarter in the preceding year.
Apart from that, the board of the company has recommended for a 1:1 bonus share for its shareholders. Dabur India Chairman Anand Burman has informed that it has been a satisfactory quarter for the company and he has also said that the company has performed well in the health supplements category and home care segments.