Dalai Lama congratulates Modi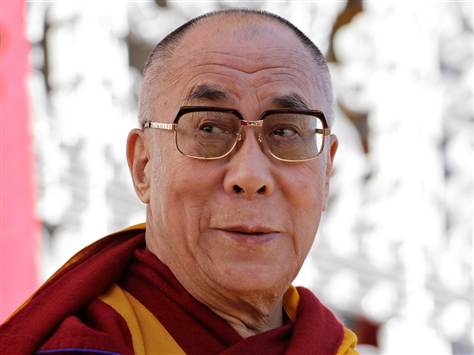 Dharamsala, May 17 : Tibetan spiritual leader the Dalai Lama Saturday congratulated BJP's prime ministerial candidate Narendra Modi for his party's decisive victory in the Lok Sabha election.
The Nobel Peace Laureate in a letter to Modi said India was the world's largest democratic nation and the most stable in South Asia with a tradition of "ahimsa" (non-violence).
He said he took pride in citing India as a living example of unity in diversity, an ancient country in which all the major religions of the world flourish and from which other countries could learn.
The Buddhist monk expressed the hope that just as Modi brought development and prosperity to Gujarat, he would bring development to the country as prime minister.
He wished Modi every success in meeting the challenges that lay ahead and in fulfilling the hopes and aspirations of the people.
The Dalai Lama has lived in India since fleeing his homeland Tibet in 1959. The Tibetan exile administration is based in Dharamsala hill town.(IANS)