Delhi has highest number of corporate employees with CVDs: study
Submitted by Piyush Diwan on Fri, 09/28/2012 - 22:15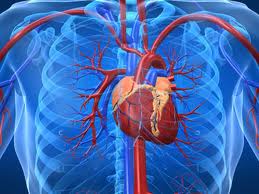 Delhi has the highest number of corporate employees suffering from one or the other form of heart disease, a fresh survey by The Associated Chambers of Commerce & Industry of India revealed.
According to the survey, more than 50 per cent of corporate employees in Delhi are suffering form some kind of cardio-vascular diseases (CVDs).
Delhi led Bangalore, Mumbai, Ahmedabad, Hyderabad, Chandigarh and Pune in the number of heart disease patients in the corporate sector. The surveyors collected data by questing nearly 200 employees from ten major cities of India.
When it comes to all-India level, a whopping 72 per cent of the employees in the corporate sector were found to be suffering from one or the other form of CVDs.
Around 55 per cent of the survey respondents fall under the age bracket of 20 to 29 years, followed by 26 per cent under 30 to 39 years, 16 per cent under 40 to 49 years, two per cent under 50 to 59 years and one per cent under 60 to 69 years.
The report, which was released on the occasion of World Heart Day to be observed on September 29, held hectic lifestyle and rapid urbanisation responsible for making people ever more prone to CVDs. Hectic lifestyle leads to poor eating habits and lack of physical activity, which in turn deteriorates the health of heart.
Releasing the survey, ASSOCHAM Secretary General Mr. D S Rawat said, "Inactive lifestyle, lack of exercise and poor eating habits are making millions of urban Indians face a high risk of heart disease."
Night shifts just inflate the problem as it disrupts the body clock and lead to high blood pressure, high cholesterol and diabetes, all of which are linked to heart problems.