Demilitarization of Jammu and Kashmir will disturb country's security, says Jaitley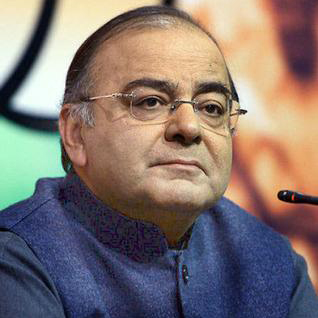 New Delhi, Jan 6 : Commenting on Aam Aadmi Party (AAP) leader Prashant Bhushan's statement suggesting a referendum in Jammu and Kashmir to decide whether the people want the army to handle internal security, Bharatiya Janata Party (BJP) leader Arun Jaitley on Monday said that such 'ill advice' must be rejected as it disturbed the sovereignty and security of the country.
"If cross border terrorism continues, then to suggest that you demilitarize will be a disaster to India's security.  Such ill advice must always be rejected as it disturbs the sovereignty and security of the country," said Jaitley.
"We have issues of India's national security which are capable of disturbing the peace of our country.  We have been very firm on these issues as this is an issue of India's security," he said.
Arun Jaitley said that the situation has been 'gloomy' since 2004, and the world is looking at BJP and Narendra Modi to change the situation. "There is a challenging opportunity waiting for us," he added.
Delhi Chief Minister Arvind Kejriwal had earlier said that he disagreed with Bhushan's comment on Kashmir.
Speaking to a television channel, Prashant Bhushan said that that in keeping with participatory democracy, locals in the Kashmir Valley should be allowed to determine whether they want the army for internal security or not.
"It is very important to take the wishes of the people into consideration about their own security," he said. (ANI)