'Desi' Companies log in big offshoring deals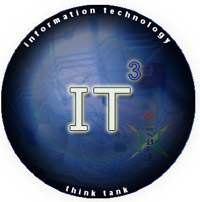 As per the media reports, large outsourcing deals this year have been won by Indian firms, such as TCS, Infosys, Wipro, HCL and Tata Communications, despite the recession. This has placed them among the top 10 global service providers -- on contract value terms.
It should be noted that a fall by 22% to $40.2 billion was seen in the total contract value of the outsourcing deals awarded in the first six months of this year; but, in spite of this, Indian tech firms continued to compete neck-and-neck with the global biggies, such as IBM, Accenture, HP/EDS, CSC.
The largest sourcing data and advisory firm is TPI, which measures commercial outsourcing contracts valued at $25 million or more.
The information technology outsourcing (ITO) segment was governed by Indian firms, (33.2 billion) split into application, development & maintenance (ADM) and infrastructure segments.
TPI said: "Among the desi firms, the top deal winners were Cognizant, Infosys, HCL, TCS and Wipro featuring in the ADM section. HCL and Wipro were again listed among the top 10 infrastructure deal winners."
HSBC IT analyst Yogesh Aggarwal said: "Retail, diversified financials, transport, and network telecom services provided strength to the ITO market. TCS was the top vendor to win deals in three of these markets, while Infosys appeared as one of the top vendors in the Americas and the APAC region."