Diamond Foods to acquire Kettle for $615 million
Submitted by Keshav Seth on Sat, 02/27/2010 - 08:10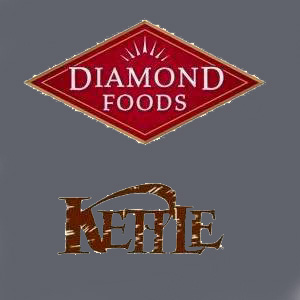 Diamond Foods Inc. announced on Thursday that the company will acquire Kettle Foods, the maker of Kettle potato chips, from Lion Capital LLP for $615 million. By this acquisition, the company expects to get a bigger market share in the premium potato chips market.
"Diamond and Kettle Foods share a history of relentless focus on flavor and product quality and working collaboratively with our retail partners," said Michael Mendes, chairman, president and CEO of Diamond Foods. "By adding Kettle, our snack business will have greater scale."
According to the deal, Diamond, the seller of Emerald nuts and Pop Secret popcorn, will acquire operations of Kettle Foods in the U. S. and U. K. from Lion Capital LLP. The deal, funded with cash, a new $600 million credit line and an upcoming stock offering, is expected to cost around $615 million to Diamond. The deal is expected to close by the end of Diamond's fiscal 2010 year. Diamond expects that the acquisition would start adding profit in fiscal
2011.
Also Diamond released its second quarter results on Thursday. The company reported strong profit and revenue in the second quarter. In the quarter ended January 31, Diamond posted a net income of $8.8 million or 52 cents per share, while in the same period last year the company posted net income of the $6.1 million or 37 cents per share. Revenue in the quarter also got increased and was posted $184.2 million from $150.6 million.
The company also raised its outlook for FY 2010 and expects net income in the range of $1.79 to $1.83 per share.