Disease outbreak no booster for kids vaccination: Study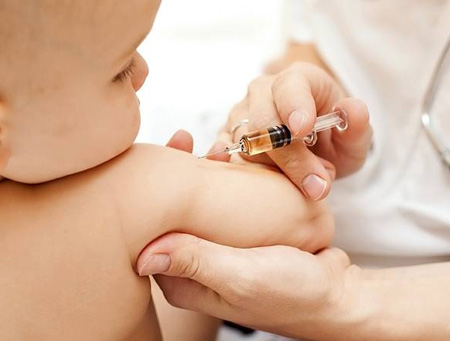 Toronto, May 5 : Even in the face of outbreak of a disease, parents are often found lacking in getting their kids vaccinated, indicated a study.
"We have always assumed that when the risk of catching a disease is high, people will accept a vaccine that is effective in preventing that disease. Our results may challenge this assumption," said Elizabeth Wolf of University of Washington in the US.
For the study, researchers compared rates of infant vaccination with the diphtheria, tetanus and pertussis vaccine (DTaP) before and during an epidemic of pertussis (whooping cough) in Washington state.
They found no difference in vaccination rates.
Washington state experienced a pertussis epidemic from Oct 1, 2011, through Dec 31, 2012, and infants were hit the hardest.
The highly contagious bacterial disease causes uncontrollable, violent coughing that can make it hard to breathe.
"We hypothesised that a whooping cough epidemic would result in more parents getting their children immunised against whooping cough," Wolf explained.
"But compared to a time before the 2011-12 whooping cough epidemic in Washington state, there was no significant increase in receipt of whooping cough vaccines for infants during the epidemic," she noted.(IANS)