DLF likely to finalize Aman Resorts sale deal within weeks
Submitted by Keshav Seth on Thu, 11/15/2012 - 22:14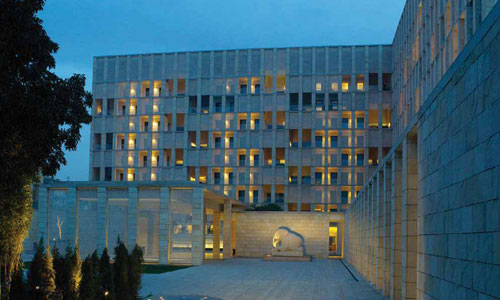 Reality giant DLF on Wednesday expects to finalize the sale of its luxury hotel chain Aman Resorts before the end of current quarter.
In an analyst call, DLF Chief Financial Officer Ashok Tyagi said that the company hoped to close the deal in the next few weeks. He added that India's leading real estate developer also expected to complete the sale of its wind energy business by January 2013.
Speaking on the topic, he said, "We have all regulatory approvals required to sell our wind assets. It should be carried out in two to three months."
The reality estate giant's investors had agreed to sell the wind energy business in July this year.
Proceeds from the upcoming deals will help the company slash its heavy net debt pile, which stood at Rs 23,220 crore as of September 30. However following the sale of Mumbai National Textile Corporation (NTC) land to Lodha Developers, the company's net debt slipped to Rs 21,220 crore.
Tyagi said that the company was certain that it would be able to slash its debt pile to Rs 18,500 crore by the end of current fiscal year and to Rs 15,000 crore by the fiscal year of 2014-15.
In the first three months of current fiscal, the company had sold off its whole stake in Adone Hotels & Hospitality Ltd for Rs 567 crore to Avani Projects and Square Four Housing & Infrastructure.
DLF, which reported a 62.8 per cent decline in net profit to Rs 372.4 crore in the second quarter of current fiscal, will announce the next round of its non-core sale strategy next fiscal year.