Don't get angry, you'll fall ill: Modi to Mamata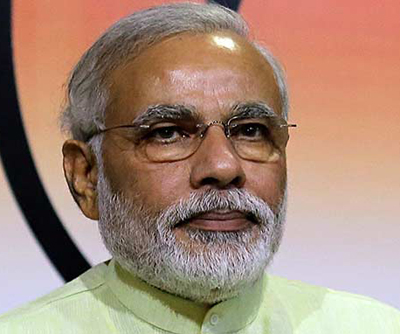 Krishnanagar (West Bengal), May 7 : Taking a jibe at West Bengal Chief Minister Mamata Banerjee for her "continuous attacks" on him, BJP's prime ministerial candidate Narendra Modi Wednesday urged her not to get "too angry" lest she falls ill.
"Don't get too angry didi (Banerjee)... why are you so upset if the people of Bengal love us? Control your anger, I am worried that you may fall ill," the Bharatiya Janata Party leader said at a rally here.
"Didi's continuous attacks don't bother me but it seems her agenda is limited to just asking people to stop Modi. She cannot go beyond that... why are you afraid of Modi?" he asked.
"For 40 years, you have been ruled by the Left, Congress and now Trinamool Congress. Has there been any development?" asked Modi to which the crowd replied "no".
"Didi, you are a tigress, then why are the daughters of Bengal being raped under your rule? Why is Bengal one of the states which sees maximum crimes against women?" asked Modi in another swipe at Banerjee who had said there was a difference between a 'paper tiger', referring to Modi, and a Royal Bengal tiger.
Modi also attacked Congress president Sonia Gandhi and vice president Rahul Gandhi and blamed their "arrogance" as the reason behind their "downfall".(IANS)