Drug trails resulted in 436 deaths in India in 2012
Submitted by Ashok Rao on Sat, 02/23/2013 - 22:06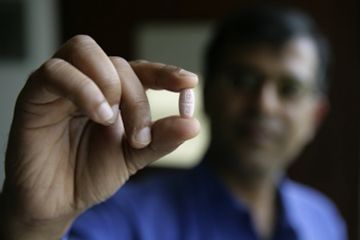 According to the latest information released, a total of 436 lives were lost in the country during clinical trials of drugs in 2012.
The government officials indicated that the government is yet to determine as to how many of the lives were lost due to such tests. The figures showed that 438 lives were lost in the country during 2011 and 668 in 2010. The government informed the ok Sabha that 436 deaths occurred during such trials during the year 2012 in the country.
The figure was announced soon after new notifications in the Drugs and Cosmetics Rules to regulate the clinical trial sector better in India. Union health minister Ghulam Nabi Azad said the deaths could be due to life-threatening diseases such as cancer, heart failure and stroke or the side effects of drugs or their dosage to the patients.
"Such deaths are investigated to arrive at the causal relationship, if any," the health minister said in parliament.
India apex court, the Supreme Court had ordered the Union health secretary to oversee implementation of the mechanism for supervision and security for clinical trials of new drugs on human beings. The court referred to a report by a parliamentary committee that said that foreign pharmaceutical multinational companies are involved in clinical trials of new drugs in the country.