DU to offer 5,000 more seats this year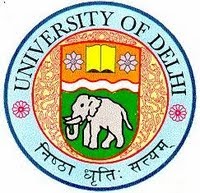 The Delhi University has announced that it is going to offer 5,000 more seats in the undergraduate courses this year and the admission process begins on May 28. This has been declared by the DU officials today.
The total number of seats available for the undergraduate courses in Delhi University was 49,000 in the preceding year. But in the next academic session of 2010-11, the number of seats will be increased to 54,000. The university is offering 5,000 seats in professional courses.
From May 28, application forms for various courses in the affiliated colleges will be available at DU and can be submitted in between May 28 and June 11. On June 22, the first cut-off list for various courses in the colleges will be announced. This year DU has also provided a helpline number for its students and guardians.
They can take the advantage of this helpline number to ask their admission related queries. The University has also introduced online counseling sessions by the teachers and experts for various courses.