Dubai International Airport passenger traffic up 6.5 per cent
Submitted by Malini Ranade on Wed, 05/13/2009 - 14:00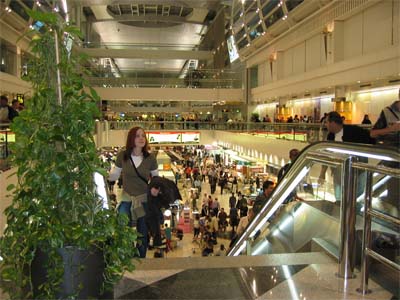 The Dubai International, the world's sixth busiest airport for international passengers, has revealed that it has witnessed a decent 6.5% growth in passenger traffic in the month of  April.
According to sources, the airport has registered a throughput of 3,271,435 in April 2009 compared to 3,073,479 in the same period last fiscal.
In March, Dubai International was ranked fourth worldwide in terms of passenger traffic.
The figures released by Airports Council International show that Dubai International was the only airport among the top ten airports in terms of international passengers to register positive growth for the last two consecutive three month periods.
The sources said that the airport has posted a growth of 7.1% in the last quarter of fiscal 2008, and just over two per cent in the first quarter this year.
The Airport officials said that as many as five new international carriers have been added to Dubai International's ever-expanding list of airlines in the first five months this year.
(via TopNews Arab Emirates. Contributed by Rehan Rachid)