Dutch Muslims welcome non-Muslims to iftar dinners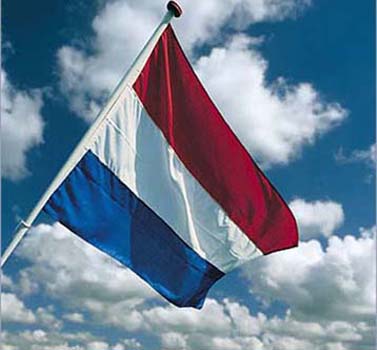 Amsterdam  - Thousands of non-Muslims are to dine with Muslim families during the month of Ramadan as part of an intercultural dialogue festival in the Netherlands.
Several Dutch cities are simultaneously staging public events ranging from music performances to lectures, debates and outdoor iftar dinners, as the communal evening meal during the month of fasting is called.
The now five-year-old Ramadan Festival has quickly gained popularity in the country also known for its massive support of Islam critic Geert Wilders and his Freedom Party PVV, said Aicha Lagha, chairwoman of the organization.
Initially launched as a spontaneous initiative by a small group of people in Amsterdam, the Ramadan Festival has now become a full- fledged nation-wide event with hundreds of volunteers.
"A core group of some 15,000 people from all over the country are to participate," Lagha says, "but this year the festival is represented in so many cities that we are expecting many more participants."
Local authorities as well as non-governmental organizations sponsor the events that are organized by Muslim, Christian, Jewish and non-religious organizations.
Lagha, who divides her time between her jobs as a youth worker and a local politician in Amsterdam, was one of the founding mothers in Amsterdam who five years ago suddenly realized Muslims and non- Muslims hardly knew each other.
"Most non-Muslims have never had dinner with Muslims or vice versa. We wanted to change this," Lagha says.
It marked the beginning of the hospitality iftars, small private dinners hosted by Muslims who spontaneously invited non-Muslims.
Lagha said the response was "overwhelming" and one year later, the Ramadan Festival was an official foundation supported by, among others, the Amsterdam municipality and the Chamber of Commerce.
Those who want to join an iftar dinner can now apply for a seat at the festival website, where Muslims can also sign up as hosts for others.
This year, a so-called Ramadan Caravan - a bus decorated in famous traditional Dutch Delft-blue colours - is to travel from city to city to organize outdoor iftar dinners.
"We will start the Ramadan festival with an iftar dinner for the poor in Amsterdam, and from there we will tour the country. In The Hague, a political iftar near the parliament is planned," Lagha says.
The organization said has already invited several politicians, including Integration Minister Eberhard van der Laan (Labour) to The Hague iftar. As of mid-August no responses have yet been received.
In early August, Ruigrok/NetPanel conducted a study of the respective eating habits of Muslims and non-Muslims in the Netherlands. The study showed that for Muslims, meals are real social events. Whereas non-Muslims eat mostly together with their spouses, the study found Muslims often enjoy meals in large groups of family and friends.
The same study also found half of the Dutch are familiar with the Ramadan month, with 69 per cent of non-Muslims and 74 per cent of Muslims supporting the idea of using Ramadan as a time to enhance intercultural dialogue.
Lagha says Muslims and non-Muslims are evenly represented among the participants. She emphasizes most are relatively moderate and open-minded people.
"We know our chances of bringing extreme-rightists or Muslim fundamentalists to the festival are small," Lagha says.
Staying close to the Muslim principle of providing food to the poor, this year the festival theme is how to fight poverty.
"Poverty is a universal topic transcending religious and ethnic boundaries. The credit crisis also makes it a hot issue. It explains why so many Dutch social and political organizations and movements wanted to participate in the Ramadan Festival this year," Lagha says. (dpa)