Ebola vaccine's Swiss trials put on hold post volunteers suffering joint pains
Submitted by Deepan Chawla on Fri, 12/12/2014 - 21:09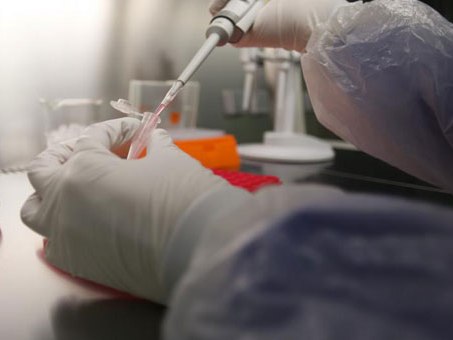 London, Dec 12 : Scientists have decided to halt the Swiss trials of Ebola vaccine from NewLink and Merck.
According to the Independent, the global vaccines alliance had committing up to 191m pounds to buy Ebola vaccines, as there was a hitch in one of the experimental treatment in a Swiss clinical trial, where some subjects reported joint pains.
The alliance, GAVI, which is being funded by governments and the Bill and Melinda Gates Foundation, said that they were set to begin procurement as soon as the World Health Organisation ( WHO ) recommended a vaccine for use.
Ebola outbreak has been responsible for death of more than 6000 people in West Africa, and as per the experts doses of vaccine may be needed in millions to help put an end to the current epidemic, as well as prevent future outbreaks.
While the researchers are praying for a green signal on safe and effective vaccines as soon as next year, paying for them is also a challenge since the countries Sierra Leone, Liberia and Guinea which are worst affected by the deadly disease, are also some of the poorest.
The money allotted by Geneva-based GAVI would help bridge the gap and would hopefully be enough to get hold of up to 12 million courses of vaccine. (ANI)