Eircom's elderly customers might be affected due to cut in subsidy
Submitted by Rajvir Khanna on Sat, 12/08/2012 - 21:32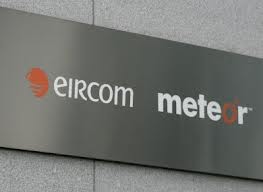 Telecom service provider, Eircom is likely to be hit by a cut of _35 million due to a reduction in phone subsidy for elderly people in the household benefits package.
The Department of Social Protection is expected to cut the subsidy to people between 65 and 69 who meet the mean test and to certain other people with special needs. The subsidy is a part of the household benefits package that is extended to everyone above 70.
Estimates show that by reducing the subsidy from _22.60 per month to _9.50 per month, the government will have to pay _61 million next year compared to _108.4 million this year generating a saving of more than _47 million.
The company's income from subsidy will fall by _35 million to _25 million and it is likely to affect its elderly customers. The service provider gives a slightly larger credit to customers than what it receives from the government. Eircom chief executive Herb Hribar said that the company is yet to evaluate how the cut in subsidy will affect customers.
The company recently announced its results, in which it recorded a fall of 7 per cent in revenues to _363 million during the quarter till September, 2012 compared to the same quarter of the previous year. The company said that its financial troubles are fading as it reported a 10 per cent in earnings before interest, tax depreciation and amortisation (EBITDA) to _124 million during the quarter. Eircom's operating costs fell 4 per cent to _160m during the quarter compared to the same quarter in 2011.