EU blames India, China for fiasco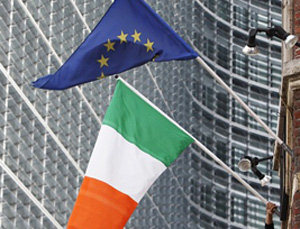 As climate scientists described the Copenhagen climate accord as a disappointment, Europe — which drafted the accord — blamed India, China and US for the 'weak' document.
Terming the summit a "disaster", the European Union said the accord does not match the climate needs.
"It ( Copenhagen accord) is a disappointment," said Swedish Environment Minister Andreas Carlgen in Brussels after a meeting of European environment ministers. Sweden heads the European Union.
His statement is significant as British Prime Minister Gordon Brown headed the group that drafted the initial draft, based on which Danish Prime Minister Lars Lokke Rasmussen discussed the accord with India, China, Brazil, South Africa (Basic countries), the African Union and then with US President Barack Obama.
The initial draft was diluted five times to accommodate the views of all major groups.
"We are aware that the outcome of Copenhagen doesn't match the needs of the mankind," Carlgen said, while blaming the US, India and China for the weak accord.
Environment Minister Jairam Ramesh on Tuesday had said: "I had gone there to protect the interests of India and not of the world... I succeeded in that."
Accepting that the accord was a weak document, R. K. Pachauri, chairperson of United Nations' panel on climate change, said the richer countries were not serious about making a legally- binding commitment.
"We have to get a climate deal which will have punitive action against governments which fail to meet commitments," he said.
There is no such provision in the existing climate treaty, Kyoto Protocol, not ratified by all 192 nations which adopted it. "Kyoto Protocol did not work as it does not have provisions for stringent measures against the defaulters," Pachauri said.