EU court scraps Brussels cap on Polish, Estonian emissions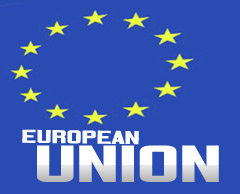 Luxembourg  - The European Union's executive was wrong to impose a tight cap on industrial greenhouse gas emissions in Poland and Estonia and will have to scrap the limits it sought to impose, the EU's court in Luxembourg ruled Wednesday.
The two separate judgements comes at a critical time in EU climate talks, as rich and poor member states are grappling over the question of how they should fund the fight against climate change and how much each of them should pay.
The case concerns the participation of Poland and Estonia in the EU's scheme for trading permits to emit greenhouse gases.
Under current rules, each member state draws up a national plan for the number of permits it will grant to industrial emitters such as power stations and steel mills.
In 2006, Poland and Estonia drew up their national plans for the period 2008-12. Poland gave itself an overall target of 285 million tons of carbon dioxide per year, while Estonia set itself a target of 24 million tons.
The European Commission, the EU's executive, said that the national targets were far too high, and ordered Poland to cut its total allocation by over a quarter, and Estonia by almost half. Both countries challenged the decision.
And the EU's Court of First Instance has now decided that the Brussels-based body had overstepped its authority by imposing new limits on the national plans.
"It is for each member state, not the commission, to decide ... on the total quantity of allowances it will allocate for the period in question," the court said in a statement.
The court is still considering similar challenges from Bulgaria, Romania, Lithuania, Latvia, Hungary, and the Czech Republic. (dpa)