Family get-togethers dwindling quickly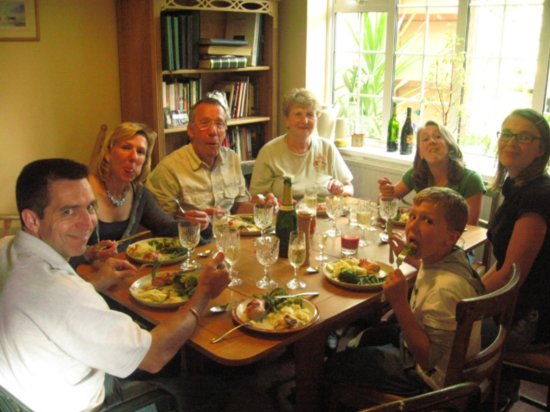 A survey done by the Giovanni Rana fresh pasta suggested that families get together only once in a month.
Apart from the above finding, it was also found that one third of individuals doesn't get time for a get-together for months together, whilst one amongst ten manage only once in two years.
Busy work schedules and living away from home are few reasons, which topped the list. It was also noticed that significant days including Mother's day, Grandfather's day etc. were also ignored due to packed timings or hectic work routine.
The survey, which included 3,000 families, revealed that 51 percent do not spend enough time with their families. Interestingly, 80 per cent accepted the fact that they meet a few family members only at family events. However, six out of ten wished for a get together on a frequent basis.
Throwing light on this matter a spokesman for Giovanni Rana said, Family should be the most important thing in life, but it's really shameful that in our hectic modern life we fail to prioritize our near and dear ones.